Übersicht
Weak and strong
An artist exposes herself to relive the history of her ancestors. What does it feel like?
Deneth Piumakshi Wedaarachchige, a Sri Lankan contemporary artist based in France, replicated her own body by producing a life size 3D-sculpture in order to confront the museum practice of exhibiting racialised display figures representing exoticized "Others". The sculpture is part of her intervention "Voices of Ancestors, 2020". It is now exhibited in the exhibition "Thirst for Knowledge Meets Collecting Mania" – among other figures from the museum's collection.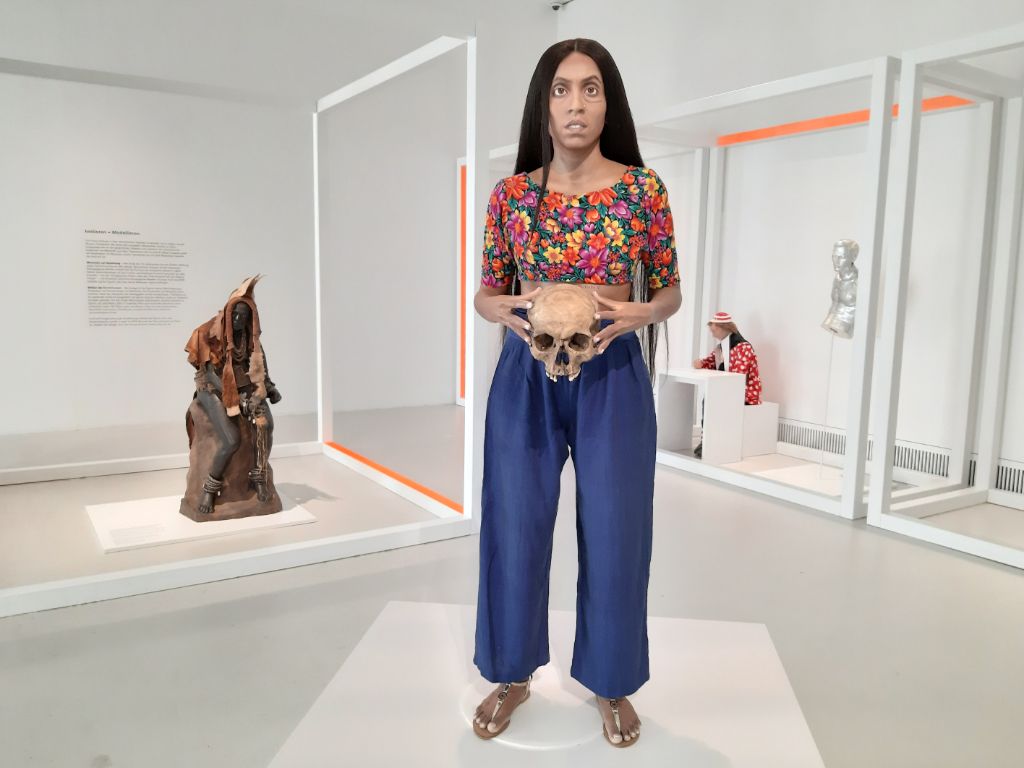 MKB: You had to expose yourself in the process of producing the sculpture. How did that feel?
Deneth Piumakshi Wedaarachchige: I felt I was reliving a part of the untold history of my ancestors. The feeling of vulnerability and strangeness that I experienced was quite strong but I realized that this was not much compared to the feeling of those who were forced to go through this experience, and it made me want to speak out about the importance of this history remaining to be told. I felt weak and strong as a mountain at the same time.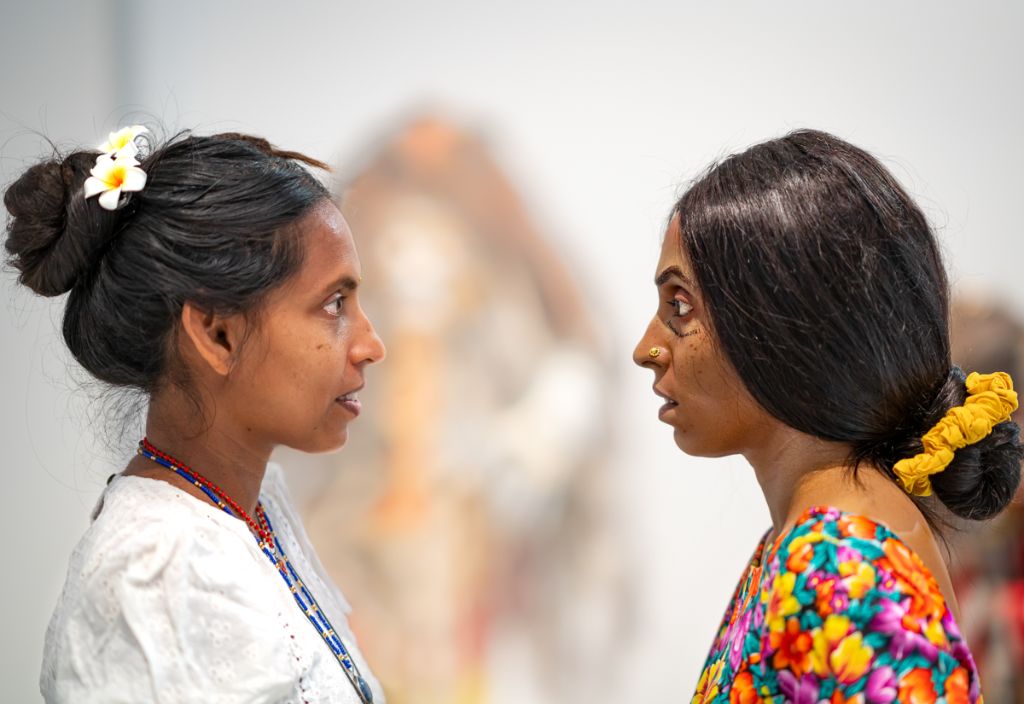 How was it to look at yourself, to look at the finished sculpture and to know that for the next few months people will stare at you?
From the various steps of the "reproduction" of my body to seeing the final finished sculpture, I felt this was an important aspect of my existence as a visual and performing artist, to represent your ancestors. When I look at this sculpture I don't really see myself as I do when I look at myself in a mirror. I see the fear, pain, worries, shock, and discomfort of those thousands of men, women, and children who felt this way in the past when being "studied" and observed by foreigners. I wish for people to be reminded of this untold past when they stare at the sculpture, and for them to want to learn about and remember these forgotten people, how they were viewed and treated.
Taking into account the reactions of the people so far, was it worthwhile doing it?
It was worthwhile doing it. I was sure from the first day I "sketched" the project until today, that this artwork would be "provocative" and shake people so that they could begin to feel, speak, react, and comment. It was a way of opening up a dialogue about a little-known issue and an invisible history of racism and colonialism, by confronting people to a physical reminder, in the form of a sculpture.