Übersicht
«Das Wissen vertiefen»
Museumsleute aus aller Welt kommen zu Forschungszwecken zu uns. Gerade war Julie Hudson, Kuratorin African Collections am British Museum, in unseren Depots und im Fotoarchiv.
MKB: Julie, why did you visit the Museum der Kulturen Basel?
Julie Hudson: This was a three day research visit to view the exceptional collections of African textiles at the MKB. They are of particular interest as many are well documented field collections, especially those made by Renée Boser-Sarivaxévanis and Bernhard Gardi during the 1970s. The British Museum holds some early textiles from Francophone Africa (Cote d'Ivoire/Niger/Burkina Faso) but these often have little documentation, as they were collected by colonial officials without direct access to weavers/makers. Access to the MKB collections is invaluable in helping to understand the British Museum collections and to be able to establish the provenance of some of the weavings.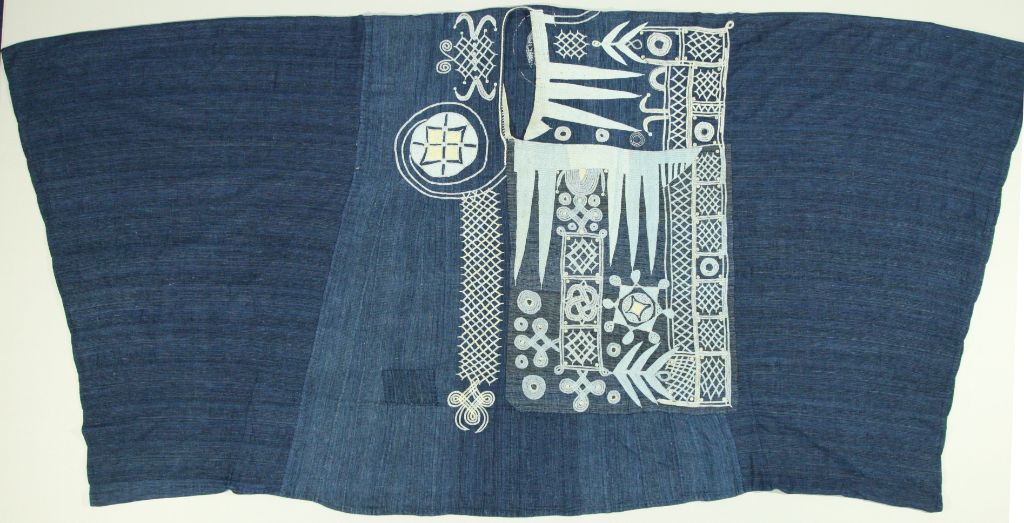 The second part of the visit was focused on viewing embroidered gowns and particularly those from Nigeria. We are in the process of preparing for an exhibition on "Big Men's Gowns" [this is just the working title] that will be on display at the British Museum in 2020. The opportunity to examine gowns from different collections and from different periods to those of the British Museum is helpful at this early stage of research. The final day of the visit was spent looking at the Museum's photo archives and postcard collections. I hoped that it may be possible to borrow some images for use in the British Museum exhibition and for the accompanying publication.
«This is a two-way learning and sharing experience.»
MKB: What is the outcome of your visit?
JH: This is a two-way learning and sharing experience: I will be able to share information with colleagues at the MKB, with curator Isabella Bozsa, to enhance knowledge of the textile collections that form part of the Basel Mission collection where the British Museum holds similar pieces. And the rich information I have gained during this trip will be used to support the ongoing development of the Nigerian Gowns exhibition.