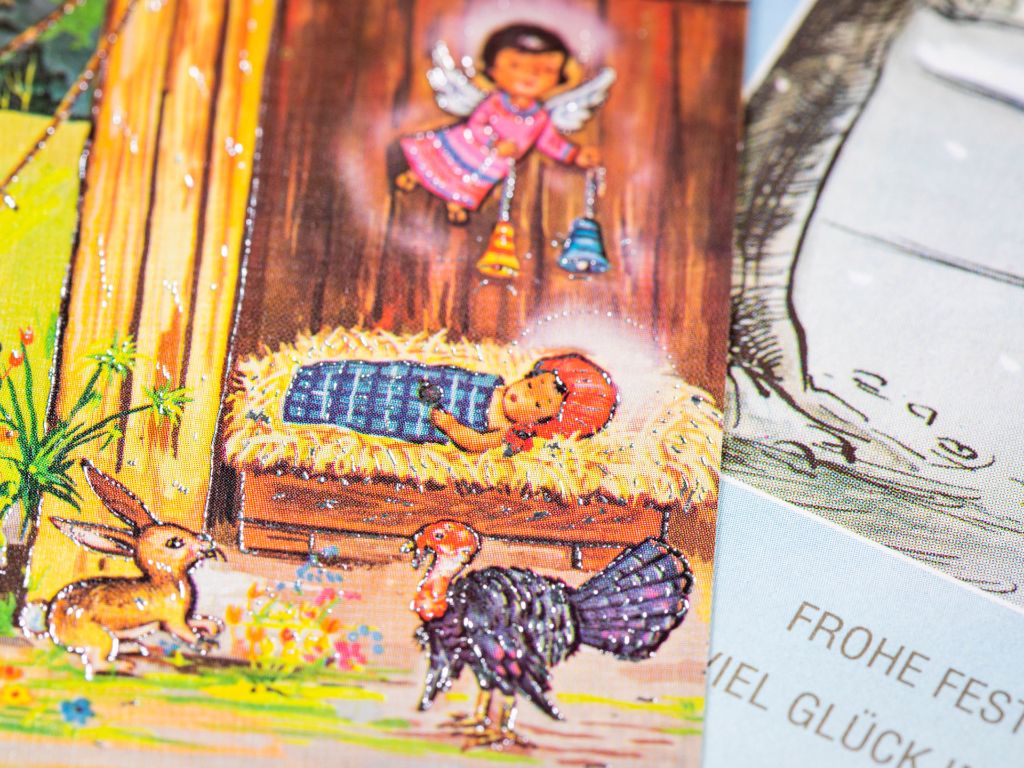 Season's Greetings!
Christmas and New Year Cards
18 November 2022 – 8 January 2023
For almost 180 years we have been sending special cards to family and friends at Christmas and New Year. The idea of these self-made or pre-printed cards is to wish a happy holiday season, a good start to the new year, and much joy and success for the future. In the business world they help to sustain good relations. Relying on examples from the museum's own collection, the exhibition shows how Christmas and New Year cards developed over the years and what remained unchanged – considering that they also shed light on the prevailing social conditions.